The Refinery at Perona Farms
Our original Venetian venue, built in the 1920s, has been reimagined into an industrial-chic space with exposed brick, steel, and concrete finishings. The new venue comfortably accommodates from 60 to 150 guests along with an indoor/outdoor ceremony area, lounge, loggia, terrace, and private suites for the wedding party.
We do things a bit different than other northern New Jersey wedding venues and as fourth and fifth generation family members we are actively involved everyday creating the perfect industrial wedding venue.
We are proud to be celebrating our 105th anniversary this year. Our estate, located in the picturesque countryside of Northern New Jersey, was originally built in the 1920s. The Refinery at Perona Farms is the perfect location for your wedding. We look forward to working with you to plan your special day.
The Atrium
The Atrium space features an indoor/outdoor ceremony area with a green wall and string lights. The retractable roof and walls make the space an all season, all weather area. The Atrium is adjacent to an outdoor garden area – perfect for photos!
The Lounge
The Terrace & Loggia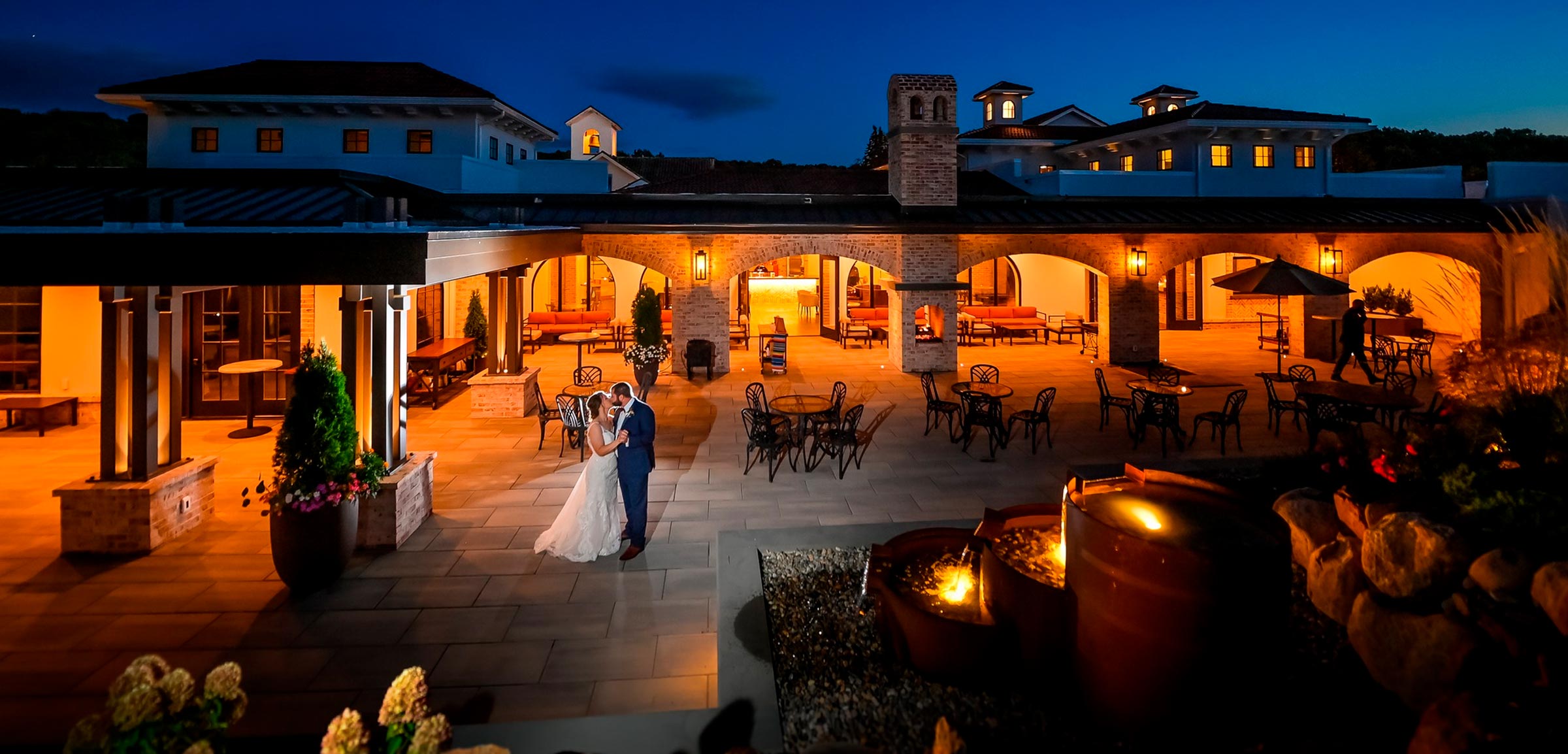 The terrace and loggia are perfect for enjoying cocktails and seasonal selections from our culinary team with your guests. Our selections constantly change throughout the year to reflect the freshest items available.
The Refinery
Guests will gather for your grand entrance into our new industrial-chic space. Dancing, dinner, and unforgettable memories will follow.
The Archive
The Archive area includes private suites for the wedding party to get ready and enjoy a private space throughout the day.